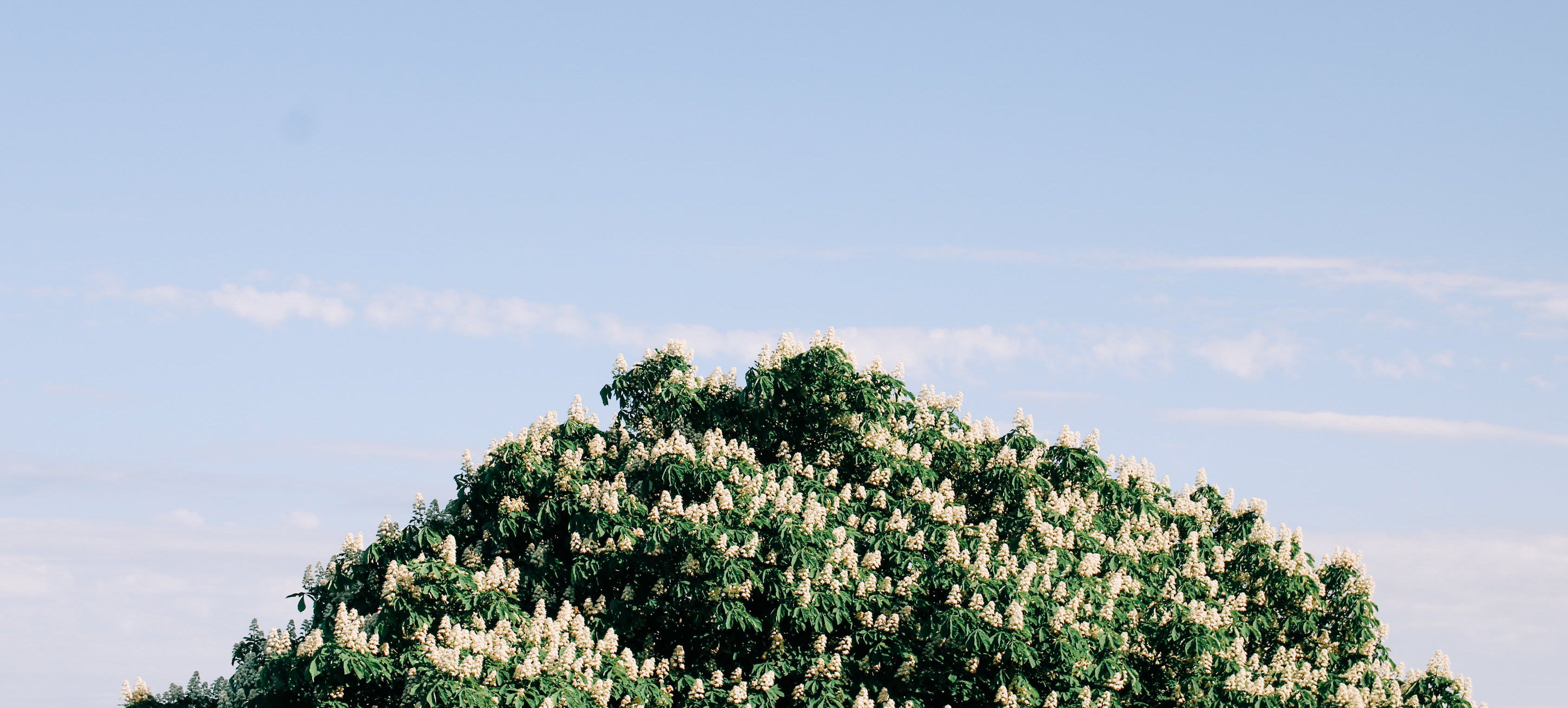 KOKOLU strives to assist in and enhance the harmonious coexistence of humans with and in nature by making the most sustainable products.

From the materials through the production process, KOKOLU has been working to offset our carbon footprint. We want to be a part of your low-carbon lifestyle. We are committed to helping to protect our planet by making products that originate from nature and integrate back into nature. 
---
Our Soles - the greenksole®
We have made our insoles and outsoles all green. With natural and recycled materials used, we make our soles 100% eco-friendly, which makes your footprint on the planet even greener.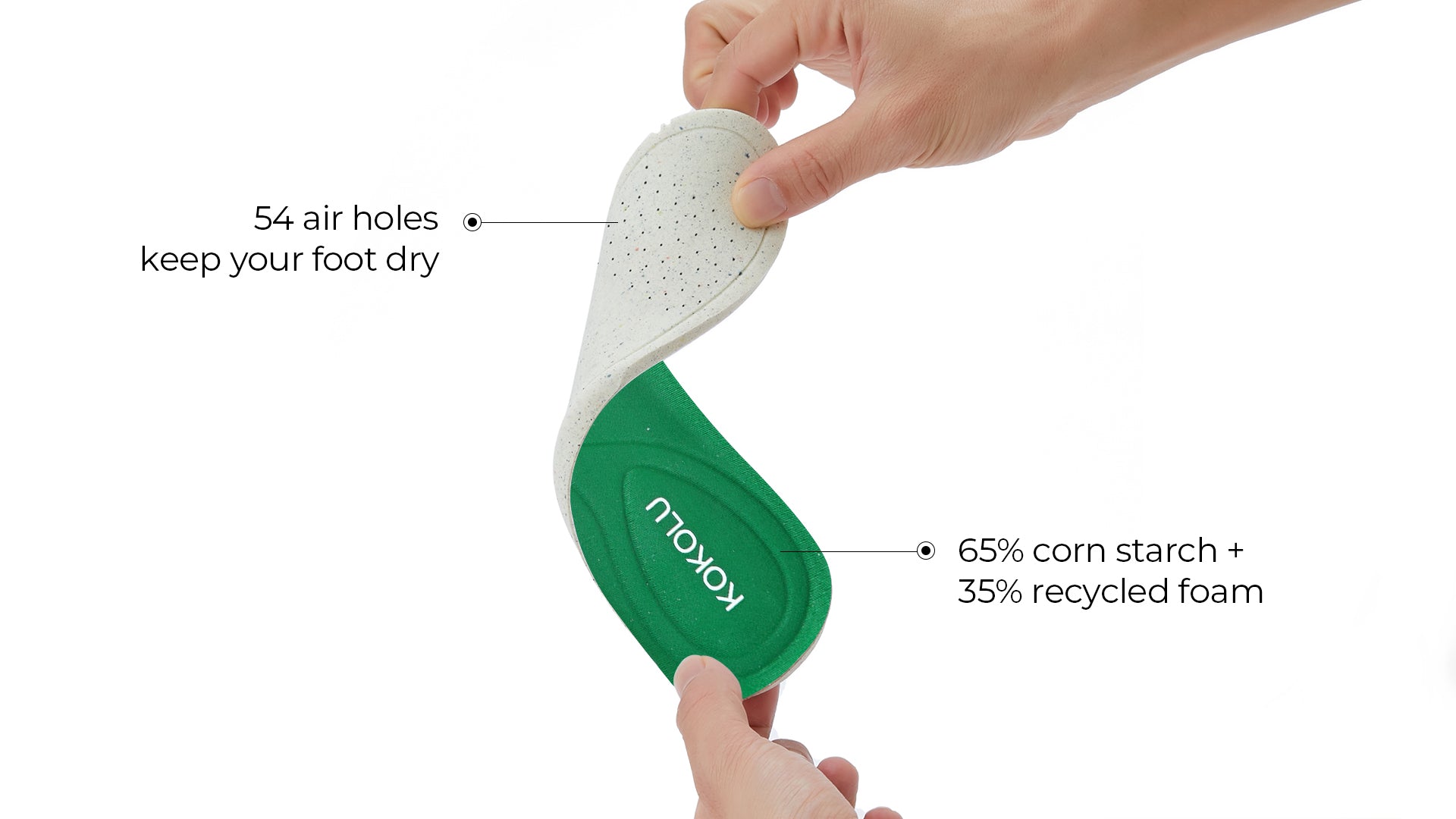 Structural Cushion Tech - Comforts Every Step
Made from corn starch and recycled foam, our custom insole is engineered to cushion and breathe, effectively easing feet and preventing common feet injuries. The deep heel cup design and all-day arch support insole gives your feet extra softness and extra protection. Breathable and temperature-regulating air holes make the insole antimicrobial, good at odor control and always keep your foot dry.
Our Materials & Technology
Recycled Material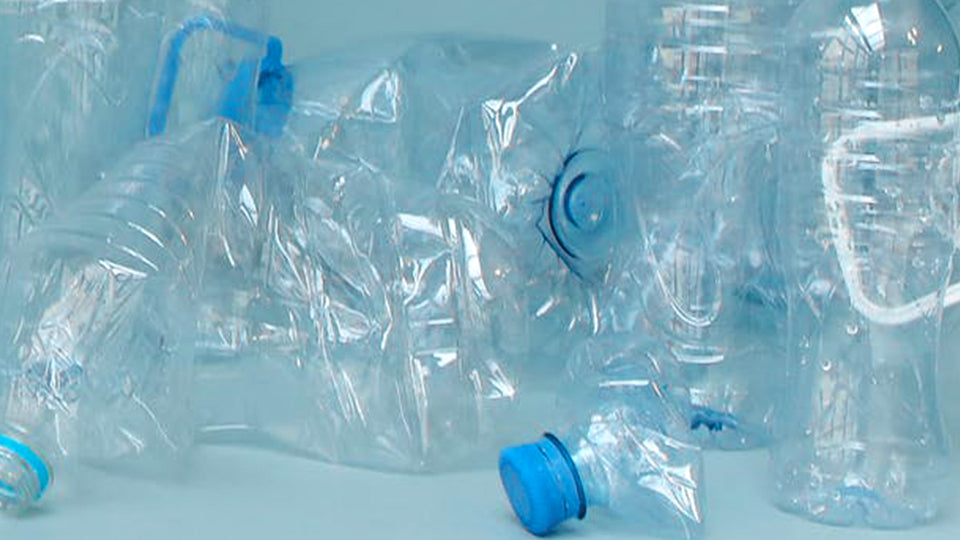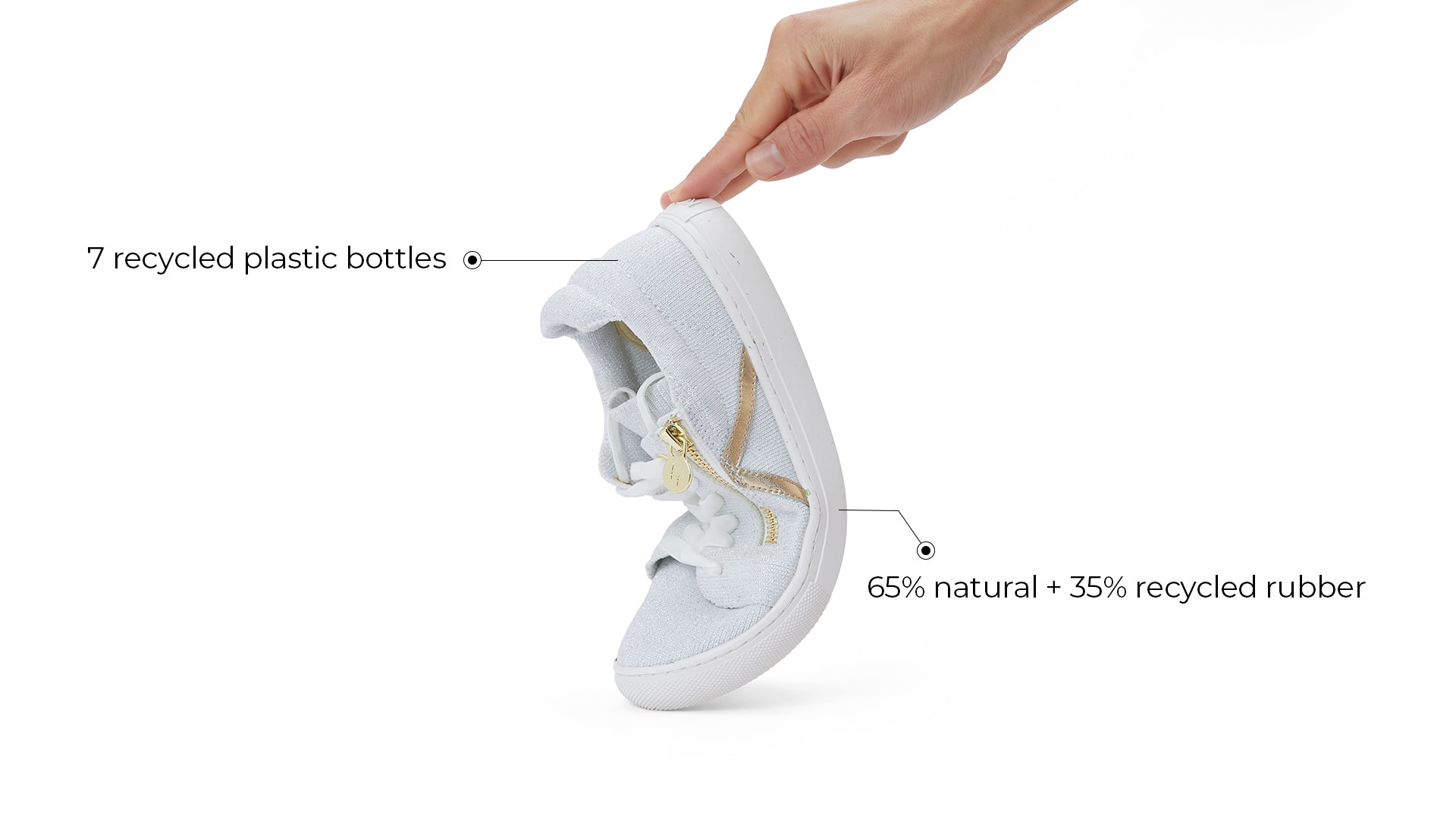 Recycled PET Fiber is made out of wasted bottle. they go through several physical and checical processes before being metled, extruded and spun into new spools of fiber.
A ton of wasted PET bottles can produce about 0.9ton of recycled polyester fiber, saving 3m3 of landfill space.
Recycling and consequently reusing a ton of plastic bottles, reduces oil consumption by 6 tons and reduces dioxide emmision by 32tons.
Lyocell Material
Lyocell is a form of rayon which consists of cellulose fiber made from dissolving pulp (bleached wood pulp) using dry jet-wet spinning.
Lyocell shares many properties with other cellulosic fibers such as cotton, linen, ramie and viscose rayon. Some main characteristics of lyocell fibers are that they are soft, absorbent, very strong when wet or dry, and resistant to wrinkles. Lyocell fabric can be machine washed or dry-cleaned and can be dyed many colors. It drapes well and can simulate a variety of textures such as suede, leather, and silk.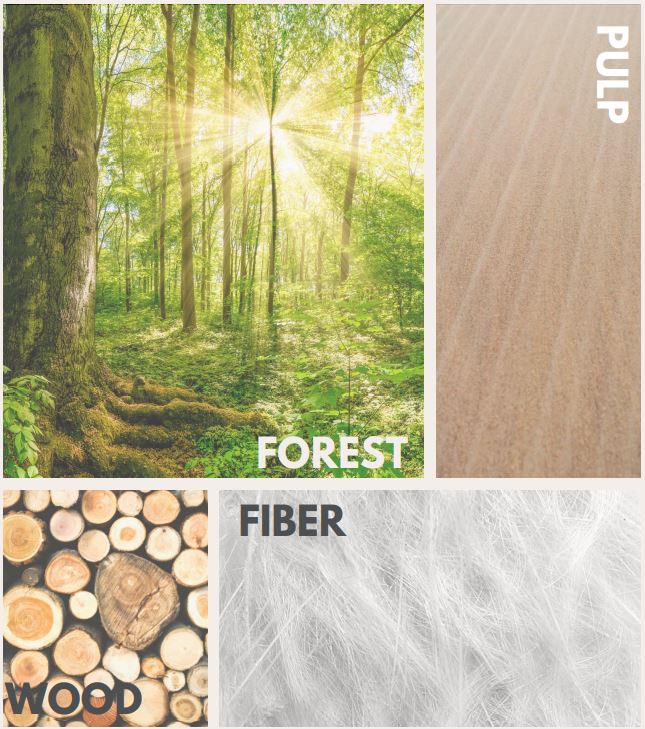 Our Technology
Working with one of the most innovative manufacturing partners, for the most advanced techniques in 3D knitting, we turn 7 post-consumer plastic bottles into this sharp-looking and extremely cozy fit sneaker. It's already paired with what's good in your heart, now it's ready to be paired with anything in your closet.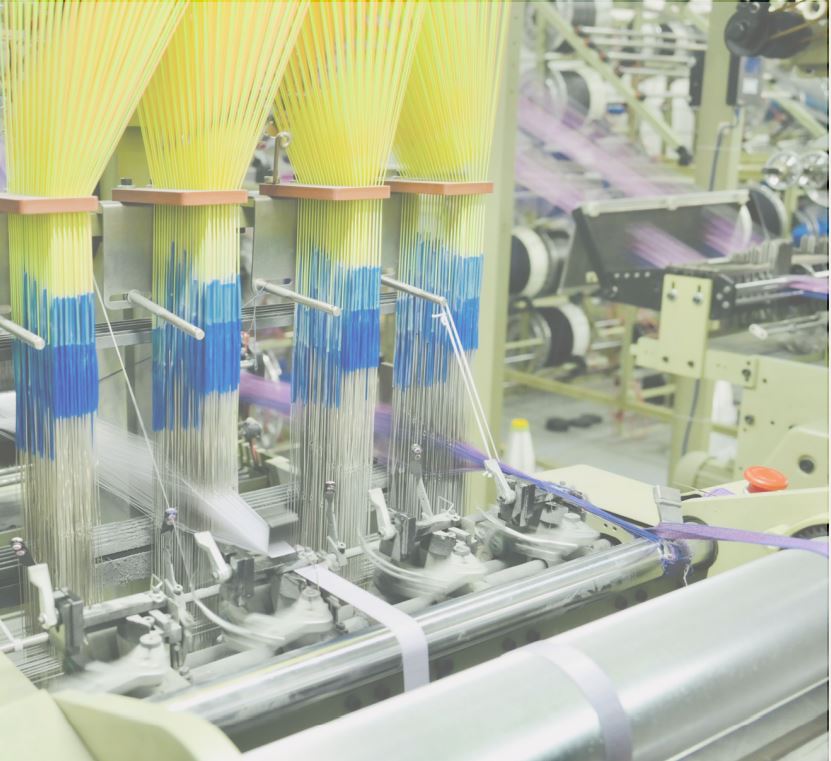 Dope Dye Technology
Waste water in dyeing industry has become the Number 1 water pollution. The applied Dope Dye technology produces zero waste water and can save up to 80% energy during dyeing process, reducing carbon footprint by 65% while presenting amazing colors.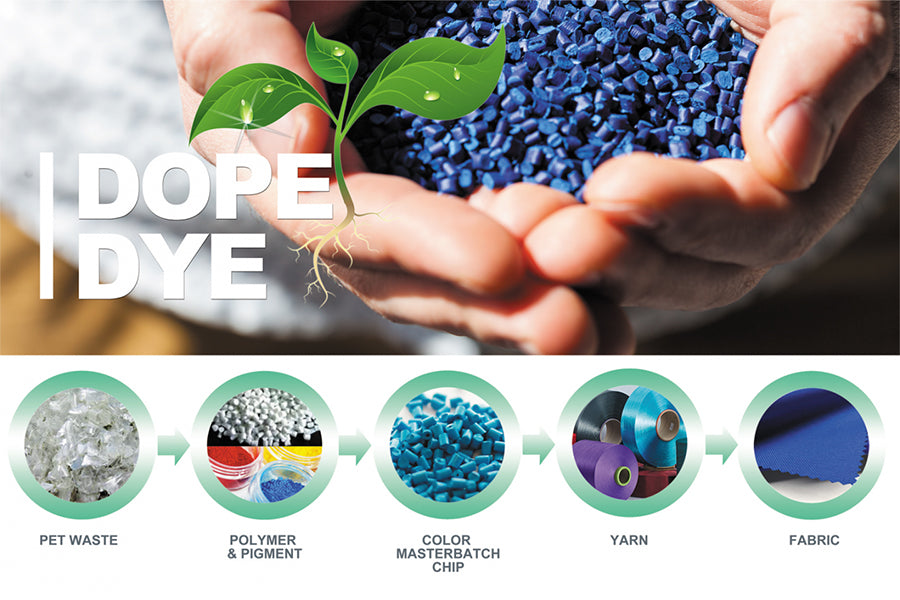 ---
Coming soon: Biodegradable Vegan Leather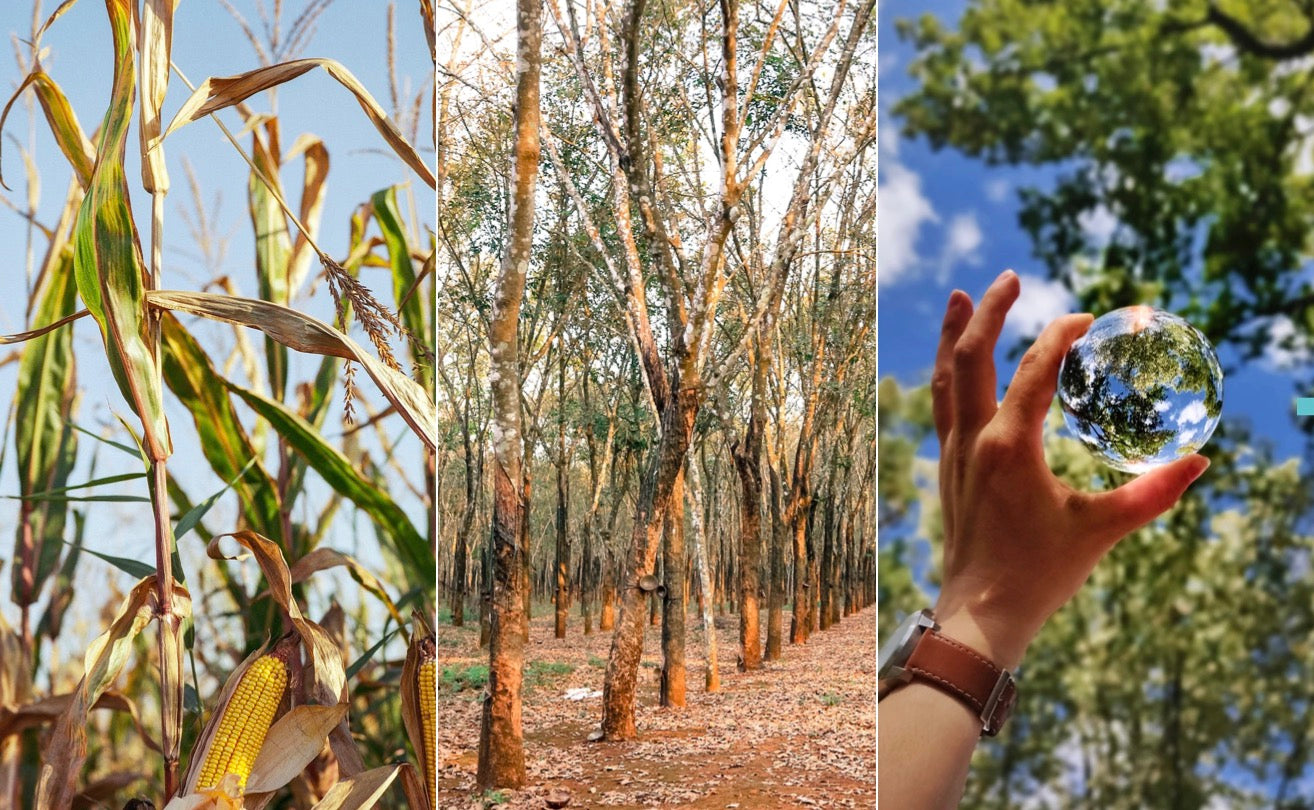 Our upcoming greenkleatherTM is an amazing biodegradable alternative to traditional leather, without the cost of animal life. It's totally vegan! It is an OK bio-based four-star certified material that can biodegrade within 3 months in a compost.  Here are some benefits of our newly developed material:
Water-repelling and moisture-proof
Antimicrobial and odor controlling
Scratch-resistant and durable
UV-resistant
Soft and skin-friendly 
Fully traceable and ethically-sourced
100% biodegradable
Cruelty free
Social Contribution
Recycled fiber is made by wasted bottle as raw materials, through the chemical, physical and other modern scientific and technological means combined with the preparation of spinning processing, not only expand the new fiber resources, but also combined with the application requirements of new energy-saving emission reduction process, improve product quality and function, realize the cycle, low carbon and high value- added unity. A ton of waste polyester bottles can produce about 0.9 tons of recycled polyester fiber. Save three cubic meters of waste landfill space. Each recycling and reuse of a ton of recycled products, can reduce oil consumption by 6 tons, reduce carbon dioxide emissions by 32 tons, equivalent to 200 trees a day absorbed two samples of carbon